Beside then South Africa, the OAU, Kenya belonged to those important country in Africa who had suported importantly that SIROP program, its Embassy in London then1986/87 -that special relation with Seychelles Colonial - pre Independence, after Independence then first Seyches President Sir James Mancham  - his government. 
That SIROP program empowered those former Kenya  and East African business families to return to Kenya  and pick up their business or rebuild them. In particullar those Asian families residing, exile in London  and the USA.
https://en.wikipedia.org/wiki/Orange_Democratic_Movement" target="_blank" rel="nofollow">That SIROP program empowerd the Orange Democratic Movement in Kenya 
https://www.nytimes.com/1988/03/24/world/in-one-party-kenya-election-is-questioned.html" target="_blank" rel="nofollow">1988 Kenya election
https://mashable.com/video/nanit-monitor-baby-breathing/" target="_blank" rel="nofollow">Rare photos of Obama's visit to Kenya in 1987
We have endevoured to get then President Pbama to interact with this historic photo 
https://www.the-star.co.ke/news/2013/02/01/former-seychelles-president-sir-james-mancham-in-nairobi_c733231" target="_blank" rel="nofollow">Former Seychelles President Sir James Mancham in Nairobi
Once again as a Small Nation in the Indian Ocean Seychelles Kenya relation the past 30 years - development at Africa level and economic wise empowered by that SIROP program, the decision of those 25,000 exiles involved in that SIROP program and that Truth Commission in Seychelles, in part the work and contributions of former President Sir James Mancham. Africa has and is changing a great deal, having initiated and helped synergized the NEOM thematic what this really implies for Africa and Kenya being and having been one of Serychelles oldest Africa partner develop-ment of this topic and arguments. 
Winnie Mandela dead at 81: Nelson Mandela's ex-wife dies -State/Military funeral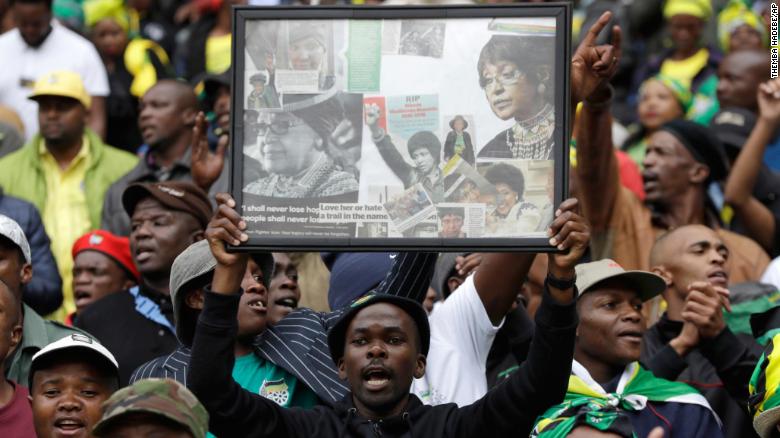 This morning as the world, south Africa, former OAU left wing countries, their politicians, that matter in the Indian Ocean and Europe the white South African exiles/diaspora and the black South African diaspora, the buzz, thoughts, personal resentment about Mrs Winnie Mandela her life and important state/military funeral-
 
Our thought turn to 87a Victoria Rd where shortly after the Assassination of Seychelles MPR/SNM leader we were given a place to live ex coach House /garage in Kilburn the very large Irish community, the NGO and Irish national workings with South Africa and the many African political faction and their issues. Without having to be living among the greater London Irish community, their dynamic and aggressive community thematic and national the difference we would have had to work input in then South Africa development form 1986 to 1991 when we had to leave Kilburn. We had also earned due respect form the greater Irish community and in London then you had to be relatively efficacy at what you do for this to happen, along with the good will we had build.
 
The Irish community unlike the white British/English understood our plight in the Cold War Seychelles Indian ocean and South Africa better the the above mentioned - they had been brutally oppressed and were being oppressed and marginalized, they shared knowledge and insight with us. This does not happen to any individual or ethnic community in London/Britain. As such their fighting spirit/aggressiveness.
 
This morning in Kent the white South /African Community and some of the black south African families - we would have needed/like to be able to be in Kilburn or go by a seaside and listen to the sea, the wind and the waves. We do not have a car to catch a train this Sunday and the repairs uncertainty on the rails. Or be in Calais. Watch the sea gulls and other birds.
 
One cannot compared the two the moment President Mitterrand left us and his wife that or president Mandela and now his wife. The intensity of the topics and thematic my person had worked and associated with them particularly from a High Interdisciplinary management prospective. Certain people/personalities demand /ask that one do not divulge/address the thematic one had worked and impute in and when one review their respective lives and era the mega holes,gaps and distortion it could not have happened that way and would never have happen. Young adult with go to universities and learn this as facts and get their qualification and degrees. They will take up and carry the corrupted flames of lies and distortion , dishonesty.
 
Then there are the children what they have known and been told, the families and close associates who have know what they know and other wise. What they may write and how they will work out the issues and their past life and future.
 
We also had our Hounslow community and other communities, those in Ealing and central London the diplomatic place and the many NGO and their directors we have worked and battled the issues with. British society thrives on inventions , telling untrue stories, sleaze and distortions of facts and events.
 
Under the half norm when such personality leave this world and leave behind their children and very close member of the family a person like myself who have worked input in their many complex life thematic is expected/supposed to stay and maintain some form of contacts with as we did the Mitterrand children . As we did with the Kenyatta Family and the Central African Nation. Other Head of state we have impute and associated with their families and children.
 
South Africa was a great country in Africa and the world what it reflected and this is degrading south Africa is less positive today and its future very uncertain. Particularly its role in the African Union, SADC, Seychelles and Mauritius. South Africa white dominant corporate workings compared to Seychelles and Mauritius - their respond and position this morning. We have impute in a couple of great south African classic films and e are not supposed to tell the world our part. In Seychelles an d Mauritius the South African Community this morning.
 
The strangest of the lost is the current South African President typical of African politic and Head of state when one has impute and driven their respective topics when they acquire Power how they comport and behave. His life between 1981 then London, Britain to 1991 when we left Kilburn and headed for the continent and never making it.
 
For a long time after the changes in Seychelles those who knew and had worked the topic refusal to say what had taken place between the person of Mr Giovanni Mario Ricci, working and living in South Africa form 1986 to 1991 yet they were very important. Seychelles Nation and exile/refugee high corporate workings politely said with South Africa and he rest of the world. Even the current President of south Africa did not know how it work and the benchmark in South Africa today.
 
In this blog we will left former President Sir James Mancham fight his own corner, those who represent him, those form former South African military technicians and Intelligence. Talking of someone leaving you to hold the baby and left with a massive bundle of dirty laundry if this is not one then it never existed and the terminology with it.;
 
President F Mitterrand warned/manned us about the workings of Illuminati in Africa - the grave concern in south Africa the state of things. Their voice silence
 
Just may be if we could have taken a bus all the way to Monaco this morning and grab a very large deep blue towel and find a corner if such thing exist in Monaco beach or rocky corner and listen to the sea, the birds and all the rest. Trusting that Prince Albert his Royal person would have awoken on the right foot.
 
 
The fifth African Union - European Union (AU-EU) summit will take place on 29-30 November 2017 in Abidjan, Côte d'Ivoire. 2017 is a defining year for EU-Africa relations, as it has been ten years since the adoption of the joint Africa-EU Strategy.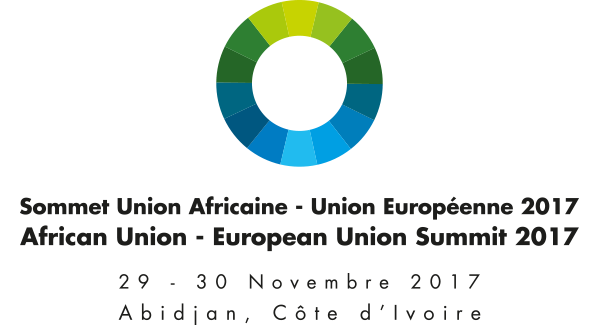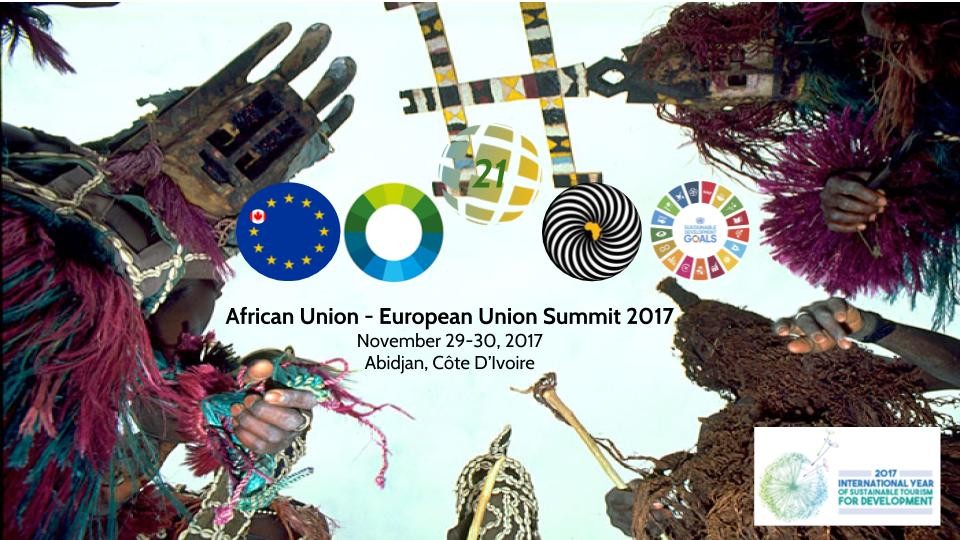 https://lh3.googleusercontent.com/yu50IGHBY8vX7i_Ft7wptu4CXjVpjP3nZAGwGk4pU6l6Sw0D0Vh4kjH259sKzvxf7p_Ky2iJzGLSryvW_tNsGGxQq-OTjnM0TVhe9YOZmpMSgTdBkaG7L0HrsqJ9rbG7R2YakJ5K" />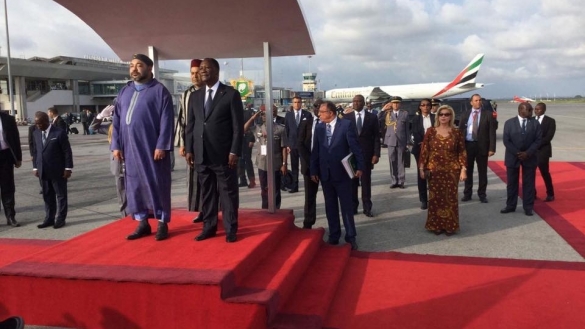 SIROP portal and "Europe- Africa high speed rail connection".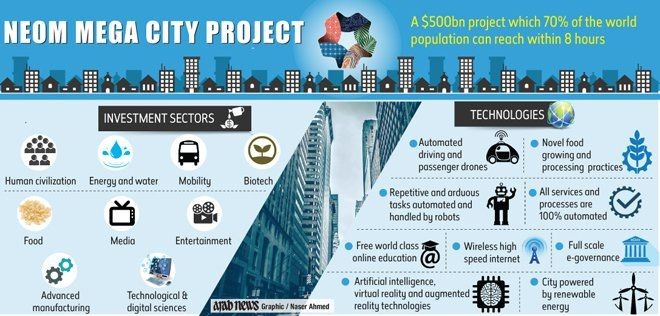 Seychelles EU Connection :: EU Seychelles community -African Union -5th African Union - EU Summit, 29-30/11/2017

https://eeas.europa.eu/diplomatic-network/seychelles_en" target="_blank" rel="nofollow">Seychelles and the EU - European External Action Service
https://eeas.europa.eu/delegations/mauritius/33689/fifth-eu-seychelles-political-dialogue-strong-re-commitment-40-year-old-partnership_fa" target="_blank" rel="nofollow">Fifth EU-Seychelles Political Dialogue: Strong re-commitment to 40 ...

President Faure gets full honours on his first state visit to Kenya 
President Faure gets full honours on his first state visit to Kenya ...
Seychelles President Danny Faure will visit Kenya on Monday.
Faure will be welcomed by President Uhuru Kenyatta at State House.
The visit will begin with a 21–gun salute, a tete–a–tete meeting with Uhuru, State House spokesman Manoah Esipisu said on Sunday.
Esipisu said the two leaders will hold a bilateral meeting, followed by a State Luncheon in honour Faure.
"Kenya and Seychelles share warm and cordial bilateral relations. Areas of interest between both countries include Maritime Security," he said.
He said the cooperation will be enhanced through other initiatives such as sharing of intelligence and capacity building measures.
"Tourism is a major foreign exchange earner for Kenya and Seychelles and the two countries share similar product - beach tourism," he said.
Esipisu said there are opportunities of cooperation in this sector between the two countries.
These include sharing of best practices, training and exchange programmes, joint marketing strategies and joint packaging of the destinations.
He also said Kenya stands to benefit by encouraging qualified Kenyans to seek employment in Seychelles.
"Seychelles requires well-trained and skilled human capital for employment in various sectors of their economy," he said.
"This will not only have an impact on the economies of the two countries but will also increase the linkages between Kenya and Seychelles."
State House Facebook Images 
https://www.facebook.com/StateHouseSey/photos/pcb.1316597425074872/1316593445075270/?type=3&theater" target="_blank" rel="nofollow">https://www.facebook.com/StateHouseSey/photos/pcb.1316597425074872/1316593445075270/?type=3&theater
President Faure in Kenya for three-day state visit
https://youtu.be/d49M_74vbY4" target="_blank" rel="nofollow">https://youtu.be/d49M_74vbY4
https://www.facebook.com/photo.php?fbid=1415519558511358&set=gm.642840555925256&type=3&theater" target="_blank" rel="nofollow">https://www.facebook.com/photo.php?fbid=1415519558511358&set=gm.642840555925256&type=3&theater

28th AU Summit - President Faure takes groundbreaking stance on Morocco's readmission
President Danny Faure took a reconciliatory stance during the debate on the readmission into the African Union at the 28th Ordinary Session of the African Union Summit in Addis Ababa which ends today January 31st. He vented the view that the readmission of the Kingdom of Morocco into the AU represented a historic opportunity for the resolution of the Western Sahara issue that has been dragging for decades.
In a brief intervention during the heated and protracted on the first day of the 28th AU Summit that took place in Nelson Mandela Plenary Hall at the AU Headquarters on Monday afternoon, President Faure likened AU to a family and the Kingdom of Morocco and the non self-governing territory of Western Sahara to members of that family. As such, he explained the issue of the future of Western Sahara, which is been seeking self-determination, should be dealt with like a family dispute, in a fair manner that satisfies both family members. Read more .....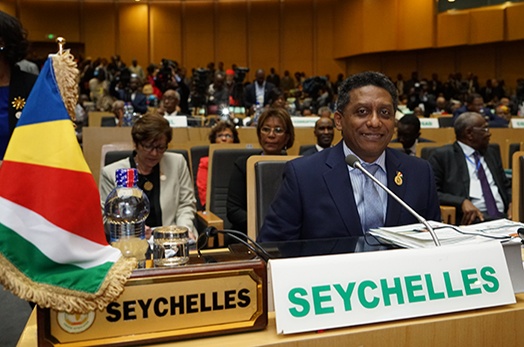 28th AU Summit- President Faure welcomes Lusaka Master Roadmap
28th AU Summit- Oceans transcend islands, Faure tells African peers
28th AU Summit - Mrs Zuma calls for more Seychelles buy-in into African Union agenda

Ethiopia invites Seychelles to invest in its tourism industry
Thu, 02 February 2017
26 25 1
The Ethiopian Prime Minister, Mr Haile Mariam Desalegn, Ethiopia invites Seychelles to invest in its tourism industry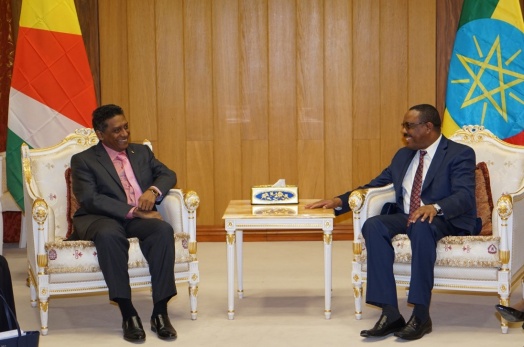 Uganda born 4th Republic of Seychelles President, Excellency Danny R Faure
Please note the last entry- news, was the loss and departure of Mr Nazareth formerly from East Africa and his family's wife from Beau Vallon - Seychelles. Please also note the two Jaguar car our rumbling about Judge EJ Stiven two mark 7 and 8 Jaguar in Seychelles - the State/government House as we called it then.
We had started the old Seyafrique project under then Chancellor Gordon Brown and PM Blair, the talk of a would be Africa debt write off - those who crashed that project in spite of our involvement and contribution that Africa debt got written of and thank you to that SIROP program - the hundred who bombarded me from Africa, with email of $50, $70, $100, million to managed and what have you. Those who monitor my email/police ought to know.
Given Seychelles our very old French colonial and British Colonial East and African workings, Families and their heritage, beside those in Seychelles their contribution leading to Independence and those who formed part of President FA Rene entourage, colleague and associates and later Officials and Ministers - to stress the difference in working, culture, thinking process, approach - their role in that SIROP program had started this project so that we could liaise with those interested at EU and the Indian Ocean and OAU level.
We decided and endevoured to rebuild things with he current Webs portal and the coming into being of African Union more so the need for our community in Europe to have some kind of working relation beside the Seychelles government - PM Blair many African Union and Africa Commission thematic.
When Secretary General Jean Ping, was in office we had no problem - then came the former wife of President Jacob Zuma and he gave us a rough time and almost demanded that this project be shut down - the African Union police debacles and they are very corrupt. Hence we colled off and posted almost nothing. She is still in Office and we have a President of Uganda birth what the heck are we to do - I stress my education have been secondary kilembe Mine Company and later St Micheal Catholic Boarding in Toro - Fortportal. We had some good professors and medicorce one and the same with the White fathers. Over the years in Europe and London my relation with the many of Africa - very many impute and contributions in many of Africa thematic and the Live Aid with Sir Bob Geldof and many others and the Famine world event.
Much more important using the same mechanism as we and those involved in Europe in deciding where what body and building ought to be including the building the duplicate of St Peter Basilica and the building of AU head quarter in Adisababa - Ethiopia.
With the coming to office of President Danny R Faure, just like those in Africa who used my person to drive, bulldoze and synergized very many important thematic - equally with president Danny Faure - it is the way things are done in Africa and it will never change. By the way the need to stress many in Uganda those who confused us with Sicly Islands
The Emphasis of the three mega UN meeting on Exile/refugees and sustainable development - our respective comments and President Obama indication - there is a very great deal that can and will be done the next first Term of President Danny Faure and eventual second Term - we are looking at 10 years down the road, a complete different Africa working relation with Sechelles Seychelles and its complicated Europe heritage and Arcadian workings.
The European Union, Russia, China, India and those from BRICS nation know of this project and portal.
SBC SEYCHELLES - Inauguration Ceremony - New President of Seychelles - 16 October 2016
https://www.youtube.com/watch?v=je4P65kUwu0
President Faure Addresses National Assembly - YouTube
Please note the above picture are two bread pudding we bought at Craig Bakery Ashford 3/2/16 our prayer was partly answered and we did manage to attend the ceremony for Mr Anthony Nazareth departure from us. ( Extending excuses to those who may not have understood what was going on from our prospective.) During my /our stay in East Berlin poked very many about that black Jaguar in the Check Point Charlie and worked this topic several times - to is those who may not know the important complexities associated with that Black Jaguar and in Kent the very large collection of Jags going back to Mark 7 Ashford 1991 - call us Arcadian in a way the manner we approach sharing our grief with the Nazareth Family at this very important loss. Standing away from the main Church building we noted the very stretch Jaguar as part of the cortege - ideas went racing - many of the thematic we have written about Ashford Middlesex and Ashford Kent - What happened next is much more important the Hearst a it reversed had the Jaguar emblem - Which would make two very strange Jaguar parked inform of St Therese Church Ashford for this important Church/bereavement function. ( We want to stress we had learn to drive in two Black Jaguar in Sechelles Seychelles - we have been trained and brought by to take such challenges very seriously when confronted /faced with. The TATA India parent Company of Jaguar - ask /inquire of PM Blair and chancellor Brown we played a role in that acquisition. We have stressed this before. We ask the Church official, the Head of the Nazareth Family their relatives, friends and Grand children for being unsocial and focusing just on this topic.
Beside the harassment of yesterdays morning - what we wrote. The hundreds or thousands who have very little respect, understanding of/for religion Christian - their emphasis on Masonic belief and practice. I took a spirit level as walking stick. From Ashford International Station all the staffs, the camera - what Masonic standard - in the first place for any son when you see you father grab a spirit level unless you are a drug addict, abnormal in the mind, drunk or full of hate/rage - your mind/system question should question yourself - challenge you. Let alone if you have grown up in the environment of Freemason working and practice.
Some individuals did stop to look and we grasped their look and thoughts - much more important the rebuilding of this Ashford Town , the International Station my personal contributions - the few who were asking themselves why was I walking around with a spirit level as walking stick. ( beside the limping incident I developed two weeks ago.)
Now forget the cameras, - our son works in Ashford and his former schools friends - oh the efforts we made for him to attend that Crammer School supposedly one of the the best.
I walked/used that spirit level as walking stick around Ashford given the first time I had gone to Town to pay for my Yard Space Rent. Again that should have sent mind thinking. Where this Yard is and the past 20 years event/issues including the famous " Mad Cow epidemic and the Bird flue phenomena" those who knew what triggered these two incidents and what the police and so call experts told the public and published. The many Air tragic accidents, death, loss of lives and the cost and efforts to find the wreck and inquiries - it meant nothing and for to all those with very problematic mind it means nothing. Then President Obama talks of Gun and Control those who in the name of so call Freemason have used that infernal satanic mechanism and the carnage and death they have caused and are causing.
Talking of the Yard - over the past 20 years the many other personal incidents and we have discussed and talked with those who work locally and have Yards, the manner individuals , male or female they get pushed to their death/in scientific Term the abnormal methods and mechanism used/applied to kill them and cause their death.
I should have taken the small bus which would stop outside Debenham - later, the ideas running in my head, how that building was constructed and the why. What I have been writing and protesting those who have used and abused my person through my son to extract information, knowledge, business working to leverage and gear their interests. Several of these so call construction project in Ashford and other parts of Kent.
What about those white female folks, mothers with pram and their infants when they saw/noted me walking/using a/that spirit level as walking stick sent question to their mind and person - because of the high level of abnormal human working that " satanic rage/rave phenomena, the malfunction and just ignore it".
I decided - concluded I may not be able to attend Mr Anthony Nazareth funeral service - so would got to St Therese Church a pray, all the rage and rave on the round about by the cars and drivers and the intimidation - racist issues. The door of the church was locked so took some pictures and prayer. Prayed for the Nazareth Family. It is not just that he was a devout Christian - the vast many Goans are Christian and their view of life and best practice - human relationship/friendship. I went over to the statue of the Madonna holding the infant Christ and took pictures of that spirit level and myself - across the St John ambulance, Rad Cross, Wilmot Citroen car depot and behind the supposedly elite girl grammar school. Because of what I have addressed about Mr Nazareth, the ANC/Pan African Congress, event in south Africa, the Indian Ocean, Europe - that SIROP program mechanism dynamic associated with the Vatican, church of England - the many new church Building it caused to be build and those who knew and were aware - including the St Peter Basilica replica in Africa. We stay in Kent the church of England debacle in 1991, the property they held and the investment politic, the media and the man y who had wanted to start church in Ashford. When I came to Ashford in 1991 with our son and deciding to go to France or Bruxelles went to pray there, talked to the Priest and seeked their help and support and all the time he attended Grammar school when we came to Town would park the car by the Priest House.
I then walked to the Nazareth Family house using that spirit level as walking stick again the Road we park th car when we come to Town for the past 6 years.
Upon reaching the Nazareth residence, hi son was not there, safe the daughters and Mother - I had gone to Clinton Card shop and bought a condolence card, requested a pen and used a pile of card board to write the card and the open door, the sets of alarm on the wall and the mothers with their babies in push chairs. Over the past 20 years the many card I have bought there specially for our son's birthday, Christmas and New year.
I went across the bakery shop and bought two bread pudding and the Black lad who came and looked at my person and that spirit level and his friend outside waiting.
I leaned that spirit level against Mr Nazareth House took some pictures an of myself and rang the bell. Was allowed in and paid my respect and left the condolence card beneath Mr Nazareth picture - his son who is a Priest was not in - they had to go out. So walked all the way back to Town. I had also inquired of a Gurkha ex Army and the many of them kin Ashford the cost for a taxi to to there.
I decided to have a coffee by the army tank cafe, Mr Nazareth knew that place very well and ordered a coffee, chips - I decided to tell the owner of the place how Mr Nazareth had met his death. The so call accident and after that never recovered properly. We have another good acquaintance he came to his death the same way in Ashford - the family is Adventist and the eldest used to work for the Prison Service. Why and who caused these so call accident and death. A white young couple spelling trouble came in and the harassment I experienced - also took some pictures. Across there is the Prince of Wales famous pub and the many incidents in Ashford the past 25 years - had actually gone in there to ask for help/direction where we could get a place to stay in 1991. The Pub has been purchased by ex Gurkha soldier - the family in question know my person _ I have discussed the Seychelles Gurkha issues and the Montagne Posee Jail where they work and elsewhere on the Island. Fortunately a white person wearing council jacket and a construction company came i for a coffee and I decided to greet him and hare the Issues of Mr Nazareth. He was married with a person form Kenya and given that Mr Nazareth was form East Africa and my person we talked a while. All the way to Iceland shop and the bus those who just started or were outright nasty. We had also gone into the Post office using that spirit level as walking stick to pay Rent what I share with a young Post office official of Indian Origin about Mr Nazareth death and the circumstances.
catching the Train, the nastiness, the threats and intimidation. All those who see red and get mad when I write about the so call great England. Plain thug just because they have white skins their comportment, nobody say anything or stop them.
At the station decided to walk all the way to the village, again the insults and the threats, the abuse using that satanic rage/mechanism fro the many cars that drove by.
I have written of the incident three weeks before end of January where the market played havoc and the Chines lost alone $900 billions. What the so call great expert were saying and the politicians - I have a good mind to discontinue that portal project function and just watch the market crash again then let them tell their blasted lies. However there are grave issues - my person have been one of the single and last to ever endeavor to set up a Masonic Lode in this country for its community. Those who know the challenges. I have threaten to pull out of England and to do this will have to close down many of my space of work. For the past 5 years have written and pleaded. I have entered into extensive correspondence with the French Immigration authority to explain my situation and case. My last phone conversation with them was monitored by the police and the Council and government. I have been hoping those human, individual still with some brain would react and do something. I ask you who have know my person the past 30 years in UK if you are very/acutely aware of the dangers of your person, they want to kill you what would you do. Mr Ralph Hoareau gave an interview on Seychelles Canadian Radio about his brothers assassination - and others they have omitted a very great deal. What we have written. The killing of somebody is not just back and white.
To those out there who will question our approach - the bloody lies and cover u of the European Refugee/exile crises. I have worked those issues the past 35 years. The circumstance they leave and give up everything and go, try to get away. We are in Europe and those who talk of law and Justice. What will inevitably happen when my person is forced to just leave everything behind and seek political asylum in another European country - the due process. The doomsday clock was recently changed closer to midnight - my person have worked those issues the past 35 years and managed/helped managed many of those vast complexities. such was the case/decision to leave Seychelles in 1976.
There are very many who may have asked why my special interests in the Jewish nation, past and present - I want to stress, forget the Bible my ancestor have lived in the country from the Norman days. What become of them and their history, why they had to migrate and leave Britain to settle in Australia, Newzealand, Canada and the USA. With the Jews there is a particular aspect of human development - they were a very industrious people right across the ages including France - their reward and fate. Our Family branch from the Indian Ocean - my contribution to the Britain nation, people the past 30 years - the same fate that awaited the Jewish people who had build the respective nation where they had lived, the same fate await us/my person unless I can put into place a gangster setup to defend and protect my person and interests. By the way we would like to remind those from the Home Office over the past 30 years the many important personalities we have impute in their lives and the scandals and the deportation scandals - at the end of the day it mean nothing to individual or politician who have become demented and depraved.
I will write to a few close family members and politicians in Seychelles asking for their help and support after that time is running out I will have to take action. We are going to post this on SIROP blog and linked it to our Facebook.
 The Seychelles Zanzibari UK have lost a great friend Mr Anthony Nazareth
Obama phones Cameron: 'Stay in EU'
Souveraineté : « The detachment of the Chagos Archipelago was already decided whether Mauritius gave its consent or not "
MARINE PROTECTED AREA ARBITRATION
AN ARBITRAL TRIBUNAL CONSTITUTED UNDER ANNEX VII
OF THE UNITED NATIONS CONVENTION ON THE LAW OF THE SEA
THE UNITED KINGDOM OF GREAT BRITAIN
Souveraineté : « The detachment of the Chagos Archipelago was already decided whether Mauritius gave its consent or not "
ASSEMBLÉE NATIONALE : SAJ, « Victoire de David sur Goliath ! »
SOUVERAINETÉ TERRITORIALE CHAGOS : AVANCÉE HISTORIQUE !
Le Premier ministre cet après-midi: « The ruling establishes beyond doubt that Mauritius has real, firm and binding rights over the Chagos Archipelago and the UK must respect those rights »
Parc marin aux Chagos: Maurice obtient gain de cause
Ramgoolam: «Une victoire éclatante pour Maurice et le peuple chagossien»
Navin Ramgoolam: «Les Chagos dépassent la politique partisane»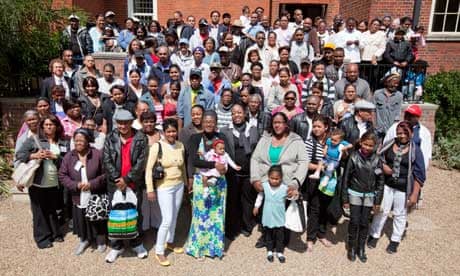 PPDRDG 
The Provisional Peoples' Democratic Republic of Diego Garcia
The Provisional Peoples' Democratic Republic of Diego Garcia
The president , Life PRESIDENT 
Subject:-  War stories
Dear Mr Ted A Morrison (Jr) 
It is now some near 5/7 years since last visited your website - it is great and loaded with ideas to challenge even Robinson Crusoe and there was indeed one on Astove Island - (please refer to police /court case Mr  Veevers-Carter he died in the dentist Chair in Kenya) Since the world have changed a very great deal.
First noted your website in 2006/7 was researching on Illois, Diego Garcia issues then PM Tony Blair government, the media for and against the return - resettlement.
Given the facts that a very great deal of information is available on the Illois, Chagossain and BIOT believe we/I can share some of our issues with your Government, Ministers and others Officials. ( Please note there existed a USAF Tracking station facility on Mahe at La Miser, the many serving officers, those who married into Seychellois Families and indeed our/my own family - today children and grand children in the USA or abroad - the relationship)
We/I have several social media, Blogs, Forum and website where we have addressed some of the issues and for somebody like you with limited time will not send you links and ask to read, instead a brief recap.
Grand parents came to Seychelles, Mauritius Reunion and Madagascar 150 years ago from France - the EDMOND, the DIDON/DAIDON, the Larfortune and others, Mothers side the Louange, Brown and Chinese grandfather - father, had fled the great revolution of China.
The Fief of the Family is Anse aux Pins, Capuchine, Point larue, Cascade,  Point aux Sel,  St Louis and Bel air. The Didon were Planters and the Edmond were Master Carpenter - Marin/Boat builders by Trade/Profession from France.
Anse aux Pins, Capuchine, Cascade and Point Larue had always be a strong/ important area for Agriculture workers for the Islands. Because is was an Important Agriculture region - everybody knew who everybody was and their respective Family history. Hence from infant grew up with the contract agriculture workers for those Islands - if they did not get jobs/work our families would provided work and they spent a good deal of their time with us. They became our minders and took care of us when growing up and a children.
When my father joined the British Army - Engineers was left in the care of one of those Families/ Gros Louis had also been in the Army.
From a scientific prospective the male and Female of Agriculture workers Family from Capuchine and Anse aux Pins were very well build and strong - they could carry heavy loads for a very long distance and maintain the physics. They were very good at fighting with their fist and knife or hatchet if excessively provoked. The constant fight with broke out.
The Family had Fishing boats three sizes with we contracted, including ex Island workers, we also manufactured tobacco products and sniff, Toddy and as children our respective duty to help and sell or serve. Many of the customers were ex Island workers, they knew all those Islands and the stories they used to relate. Indeed personalities like Mr Moulinier, other big, Island owners, the Hodoul, the Cauvin, the Temoolghi, Harry Savy, the Beaufond, the Delhomme, knew my Grand parents reasonably well and we as children.
Part of the current Catholic church and Cemetery land belong to the relatives.
When the older parents started leaving us - these people automatically slotted us into our shoe positions - as would be young Master and Miss. That was the Tradition from there on your respective connections and relation would be build upon. To certain extent what became of you.
Life as we would have - later working at the Port, Custom clearence  and own business - a large majority of those workings at the Dock were ex Island workers and related to the Illois - the Trade Union Stevedore. They had know us as children and the Family connections - the importance and relevancy.
All three, of my Grand mother children decided to look for work in then East Africa, early 1950's - Tanganyika/Kenya, Zanzibar and Uganda, the Colonial East Africa and the French and many other European communities there. In Uganda - Kilembe Mine one or two individual related to the island community found work/Job.
In Zanzibar, there had been a small community From Sechelles Seychelles - my uncle had worked in the Marin Department. The 60's revolution and independence cry across Africa.
My parents at first had my person educated in the Company Secondary School not bad but judge they needed to make a man out of my person hence sent me/us to a Catholic Boarding School St Michel college in Fort Portal. The Catholic Girls College ran by the Nuns a few kilometers away. The idea was that we would be sent to Bugema College in Kampala it is Seminarian of some sort. Something happened as fate usually do and my Passport had been wrongly stamped by the Immigration officials and was returned to Sechelles Seychelles unable to pursue my higher studies.
By then all hell had broken lose,  the Revolution in Zanzibar had taken place, my two uncles had return home - had/have a young cousin - grew together who worked in the Treasury Building - Licences at the time - on one of his selling sprees asked me to accompany him and was introduced to EJ Stiven ex Zanzibar Colonial Administrator and Attorney General Office. The Earl of Oxford and Asquith who had served in Zanzibar and several others who had fled the Revolution and taken/found refuge in Seychelles - on account of my East Africa, spoke Swahili and reasonably good English East Africa, education and Family connection ask if we would like to help with the Property and the workers again some were ex Islanders was then 12 years old or so required the consent of the parents and relatives - after due check back they gave their permission and he became my/our Guardian - the deal was we would help with the many local issues, including the workers and ex Islanders and in return would be helped with our education, finish it and the time we spent at Seychelles College as an outside Student "O and A level". He had acquired the ex Bungalow/property of Sir Clement Nageon De letempt QC from Kenya - "Mogador".
EJ Stiven, had very many acquaintance from the USAF Tracking Station - we used to go and watch movie there, the Higher officers/Commander. His Rank and respective position in East Africa and Zanzibar. In those day the many news of Revolution and counter Revolution and the USA, Cold War - Communist Era. He had helped draft Kenya constitutions and that of Zanzibar. The usual Colonial workings, the American and the British - as you very rightly publish in your book the British option and policy, the issues of making Zanzibar or one of those Island the Hongkong of East Africa and if that failed British interest East of Suez and the many new Strategies,  including the USA future bases and Tracking station, deployment.
We became well acquainted with the Moulinier Family and other Big Island owners, the political events in Seychelles later the Todd first Governor of BIOT based in Seychelles, beside all the leading political acquaintance and police officials Intelligence Service and Colonial officials- as a matter of interest several years later we had got married and had a relation ship with a young Austrian workings as Deputy manager of Pirate Arms Hotel - the Todd's saw to it that she got kicked out of the island/expelled.
There had been a very serious endeavor to change Seychelles like Rhodesia and those USAF officials involved and EJ Stiven by then Judge/Acting chief Justice role - given his in depth knowledge of the East Africa debacle and Zanzibar revolution the many untold issues and the whys to avert a Communist take over of Sechelles Seychelles. They got cold feet/chicken out over recognition by France, the UN and what ensued.
In August 1976, decided to leave everything and go in exile with my then Austrian wife and son to Austria - we had wanted to go to Lebanon - the war there. Had warned then President Mancham within maximum one year there would be a coup d'etat,   he did not appreciate one bit - based upon what we knew - very confidential issues.
In Vienna/Austria had wanted to go into the Tourist industry our own business - eventually become a Dentist. Instead decided to go into marketing/management/Finance.
From Salzburg and later Vienna,  the many we had encountered who asked what we were doing in Austria after the coup d'etat and the utter mess which ensued. The USA special office in Vienna who knew/aware of my person, the French embassy and other the Russian, Chinese, Libyan, Italian.
By then you were on Diego Garcia - the mess was terrible and then South African, Israeli Embassy in Vienna - in those days if you talked you really had you head removed from your shoulder. With the knowledge and respective connection we approached then UNIDO/World Bank and IMF hwy they could not do anything to help - the explanation we got. That was when with the help of some Officers we decided t do the Research - titled Indian ocean Industrial Investment and Promotion Center - then USA, USSR, Warsaw Pact, COMECON Cold War. We had been told bluntly the USA, Britain France would never allow anybody to set up a body like the CARICOM, in the Indian Ocean, if they did not give their blessings. We knew what we knew and they did not. That Research became the foundation of COI - we did not just research, we had the capacity at many level to help and drive issues which saw/helped implementation and the Secretariat in Mauritius. the deal we would be given a position in New York, this required Seychelles Communist/One party System approval and they insisted we come and work for one year with them - did not, was offered a consolation post in Africa field job - declined because of the Family. Having circulated the contents of our research to the many high authorities and what ensued,  they stole the contents of that Research and set up the COI on it.  Given our colonial education -E J Stiven, we had been very familiar with their process and practice. That was then those who ask that we take a different approach we help change the government - the long and messy story including you good people on Diego Garcia at the time - those high Officials in the USA. Things blew and flew everywhere. That was when we landed in London 1981 to seek exile status. .
One of the first thing we did was set our priorities in any eventual government - Seychelles and the IndianOcen would/should not be align with the USA, the USSR, China, Britain or France but the Europe emerging power and structure.
We also pursued a very different approach the vast majority were of the view we would be returning anytime with military options. My view we would be in Britain /Europe for a very long time and the need to establish very long Term infrastructure - which we did.
This is the reason we have decided to share our story - how many recall the Vietnam boat people, Lady Tacther position,  the Sri Lanka exile and many others - the prison Boat in Britain 1981 to 1984. Our exile had been getting very desperate and the leadership had been asking for escalation/getting,  the US involved and creating and incident on Diego Garcia. They lacked the cash - the Technicians were there it would have been very messy.
I/my person came forward with an alternative option - having had very important contacts and influence in the UN and across Europe and then USA, that we used one of the Island to set up an International Refugee Colony under the banner of the UN and supported by the Nations - then lady Thatcher was thinking, interested, his Ministers and the Establishment Illuminati and Masonic and Bankers, military. Among the argument to really create a thorn in the flesh of Seychelles government and then OAU and USSR, China, Communist system in the Indian ocean. The budget was set at £150 millions and Britain would have found long term solution, incorporate the old Strategy of East of Suez in a more modern and acceptable Framework and for the issues and the exile, the Vietnam boat people the Sri lanka and the Seychelles, many others. We had been privy to a great deal of information and knew the working of the Colonial system and Westminster, those who were retired and lived in London and elsewhere, supporting and advising us - the US Embassy in London knew about the issues and those form the White House then. Yet what have been written - those entities in Mauritius then and France then Mitterrand government, Intelligence, the Russian and Chinese and others - the Media.
In then Seychelles we had know and know the Diego Garcia debacle, later in Europe our work and researched.
In 1965 the leader of the Opposition was assassinated Mr Gerrard Hoareau SNM/MPR, we had shared the issues of the Military escalation on Diego Garcia to get the USA to act in Seychelles and his was not game the South Africa, the Israeli and others. A group asked/requested we take this responsibility - over the years what we have written - instead wrote that SIROP program, among the these, the WWW debacle, the many impacting issue on BIOT/Diego Garcia, the collapse of the COMECON, the USSR, Warsaw Pact and near NATO - had we pressed NATO would have been history. That SIROP program was involved in the Nuclear disarmament of USSR and the USA, beside project like Star wars.
We had set up what is Term as a field Masonic Lodge for that SIROP program.
Most interesting is the Gulf War equation - the invention to start the Gulf War and we were importantly involved - hence because we kept leaking so call and supposed inside information my person was targeted to be interrogated on Diego Garcia by the Blair government and much worse executed. We were involved in the initial issues of the/Guantanamo Bay Prison. Countless issue relating to Afghanistan, Somalia/and the Pirate debacles.
In events of 1991, the announcement of multiparty return - those form the USA who judge we were to unruly, would not toe the line and to dangerous to allow to lead a country like Seychelles left in exile in Britain. After all we had challenge the might Resources of the USA and NATO, they had wanted a military option for Seychelles and we had put forward that SIROP program.
Over the past 35 years have had in depth involvements with the BIOT - Diego Garcia issues respecptive British governments, those in Mauritius and the Illois in /Seychelles and Britain.
Finally - there exist an official, recognized institutions for setting a government if/in the events after long battle to find a solution with one own country - for three years have been thinking of this option for Sechelles Seychelles 25,000 exile/refugees around the world.
The Provisional Peoples' Democratic Republic of Diego Garcia Portal 
Comment - After the serious ban/suspension against this webs project lasting over one year. Thank all those involved in the PPDRDG project/portal - in former East, Central Africa, Abyssinia, North Africa, South Africa, Rhodesia, Zambia - individuals like your personalities and their contributions to some of the vast complexities and those who wish that such issues are not told safe their version. The need to state we took three days. 
There are large volumes of great stories from those places and involving the people of Sechelles Seychelles past and the region. Thank you for giving us the strength to have helped Webs to resolve the issues which had been going on for over one year.
The point being when we from Seychelles try/endeavor to address anything about our past how we get treated and the disdain. Yet when others do this how it is accepted and praised.
An excellent example being our exile/refugee struggle those 21,000 - 25,000 the terrible and none existence media coverage and documentation in comparison to the Illois very dreadful history/fate.
We trust because of this brief story our project will not be permanently destroyed by those who judge only their view matters.
Comment - 21/3/2015 
Independence and post-colonial Mauritius 1968-1982
We used to listen to some very macabre humorous rancontage of those very senior to us in Seychelles - this development is really wired - PM Tony Blair personally wanted to send us/my person to the USA for persistently mentioning this topic among others and those from the USA "East of Suez" British and USA policy back in the 50's and this morning the Mauritian news paper publish contents of this unique Strategy and those involved. President J A Michel, President FA Rene and first president JR Mancham you owe my/or person a public apology and my children. Those around lady Tacther and her Cabinet who knew the cack/super manure. This included to President Kassam Uteem , Dr Navin Ramgolam and current PM Jugnauth. You in particular PM Tony Blair - we just trust those many Arabs and Asian parties get to see read - including Mr Imran Khan and Jemaima - those who may have told her your good fiend is bonker. This included President Bill Clinton and Mrs Hillary Clinton and former president Bush Junior. At least president Obama and First lady Obama gave us the befit of the doubt. The many royal and those form France and then President F Mitterrand and the Grand L'Orient de France and the sister Lodge questioned my/our source. What about the many high officials of then Europe 1987, the many Heads of State of Europe, those from the UN and particularly those from NATO and the International Court of Justice. To all my children go in the gardens any where get all the worms, rats tails, snails, flour, oil and eggs and bake a very crazy cake. The article in question - paragraph in the context of the Cold War - please read. Trust those who have the proper marble will come forward with some "proper manure" Lady Thatcher would have a super laughter where ever she is. 

http://www.lemauricien.com/article/independence-and-post-colonial-mauritius-1968-1982

We came across these issues searching for some old pictures Colonial Seychelles and the Judiciary
http://www.studyblue.com/notes/note/n/modern-african-art-history-309/deck/1034194